BIOGRAPHY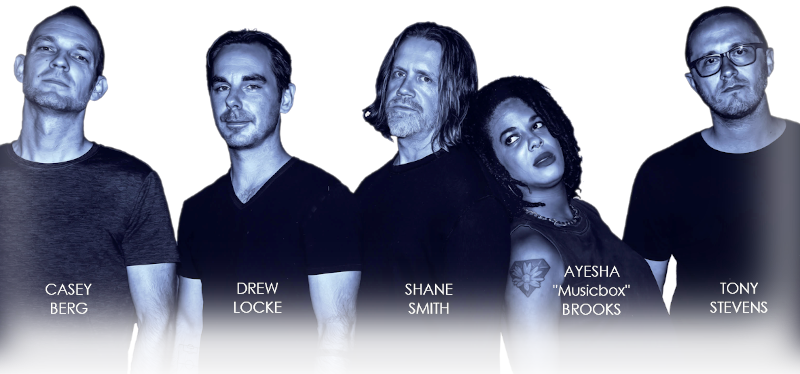 Seattle-based hard rock/punk/soul band Karmic Unrest is the brainchild of bassist/composer Shane Smith. The energetic five-piece is fronted by former The Voice contestant Ayesha "Musicbox" Brooks. Her powerful, soulful vocals are backed and fueled by the raucous KU rhythm section: guitarists Tony Stevens and Casey Berg, drummer Drew Locke and Shane Smith on bass.

Karmic Unrest released its debut recording, The Ambivalence Of The Sacred, in the spring of 2017 on indie label The IBCT. The EP consists of five tracks of unapologetic heavy rock with catchy melodies, quick-fingered riffs and lyrics describing the effects of classism, greed, karma, and rebirth. The Ambivalence Of The Sacred also features a filthy saxophone solo by the one and only Skerik (Les Claypool's Frog Brigade, Crack Sabbath) and the gritty vocals of Matt Bentley (Devils Hunt Me Down), expanding the Karmic Unrest roster on two tracks.

In October 2019, KU released its sophomore recording, Upright Or Upside Down, on SonKnick Records. The six-song EP wields darker tones, heavier riffs, a fiery vocal performance from Brooks and soaring, melodic guitar solos by the KU tandem as well as RL Heyer (Big Tooth) and Igor Abuladze (Urban Achievers). It also features stories of overcoming bigotry, the search for agenda-free information, going to hell in a handbasket, and the desire to check out of society.

Both The Ambivalence Of The Sacred and Upright Or Upside Down are available on all digital outlets.